We always respond to customer's requirement by ONE STOP
from procurement of steel materials to processing and delivery.
We can provide items to costomer's by ONE STOP with Shiga Branch of steel sales and Kyoto factory of steel
processing cooperated to respond to the needs of our customer's by consistent service from processing to delivery as soon as possible.
We are able to purchase any special steel speedy and good price by proprietary route cultivated in our history.
We have a wide range of technology and advanced technology, especially in the field of bending, punching and welding.
We surely respond to the needs of customers, We can always supply high quality steels.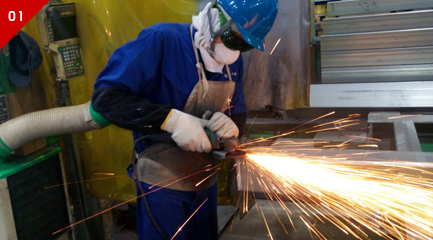 High processing technology capable
of meeting various needs
In secondary processing of steel materials, there are enough equipment necessary for processing such as cutting, punching and welding etc.we have a high skill to respond to the wide variety of customers demands about not only steel materials but secondary processing.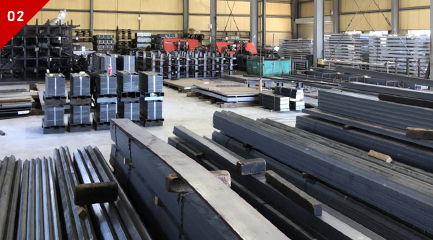 Abundant inventory with stable suppiy possible
we have variety of steel matrials by the net work with major dealers, so we can satisfy our costomers riquests quickly.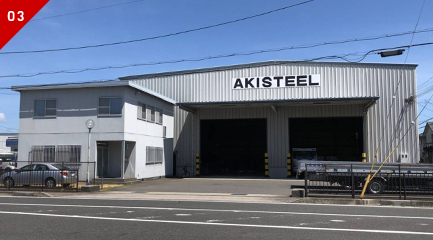 Delivery system enabling quick supply
It is our system that can accurately and speedily deliver high quality products by our proprietary logistics method.